There are several types of compression molding that are defined by the type of material molded: sheet molding compound (SMC), bulk molding compound (BMC),Glass Mat Reinforced (GMT). Compression molding tooling consists of heated metal molds mounted in large hydraulic presses. The process can be automated. Compression molding enables part design flexibility and features such as inserts, ribs, bosses and attachments. Good surface finishes are obtainable, contributing to lower part finishing cost. Subsequent trimming and machining operations are minimized in compression molding and labor costs are low.
Overview of SMC compression molding tooling Applications:
Cars and Trucks Series: Shock absorbers, oil troughs, cylinder head covers, engine bonnets, luggage boot lids, casings of the engine compartment, protective layers against stones…
General: House connection boxes, cable distribution boxes, interior linings, window frames, safety cut-outs, LS-switches, exterior linings, sliding valves, insulating plates, call boxes, ground plates of recycling containers, casings for industrial vacuum cleaners.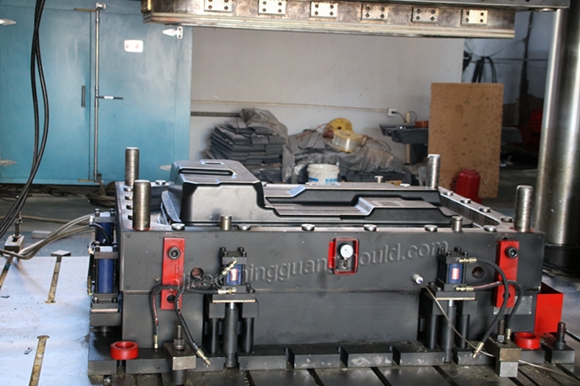 Alice Chen
MOBILE PHONE:+8613989617789
Skype : alicechen40
Wechat:13989617789
Email:alice@ningguangmould.com
Web: www.smctooling.com